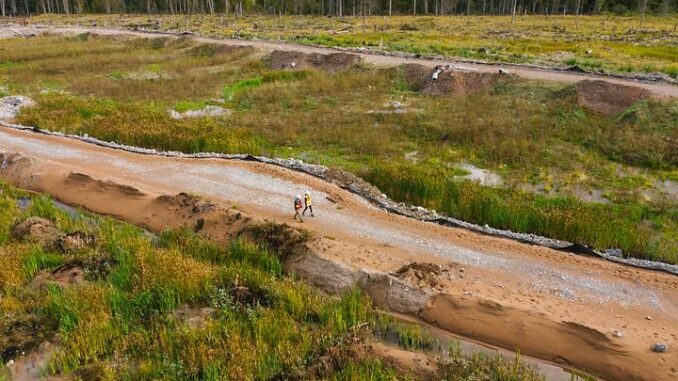 Remediation refers to the process of minimizing and stopping environmental damages caused by varied human activities. Environmental well-being has emerged to be a priority concern in recent times owing to the increased pollution and relentlessness to combat them. Rapid growth in the field of science and technology has led to increased demands for goods derived directly or indirectly from nature. A major portion of the pollutants found in our surroundings is released by manufacturing units, industries, and large-scale businesses. While restricting the operations in these sectors is impractical, employing remediation services can be of great help.
Remediation Services: What is it?
Environmental remediation is the process of cleaning and disinfecting an area that has been exposed to hazardous elements released by human activities. A major contributor to this pollution is large-scale industries and companies that deal with production processes. Many companies with a manufacturing unit release harmful elements in the form of smoke, wastewater, and garbage. Prolonged negligence to these leads to deteriorated environmental conditions that are unsafe for living.
To get rid of such areas and living spaces, remediation services can be availed. Remediation services involve expert knowledge and techniques for eradicating these poisonous elements from the site and making it fit for living. It is a comprehensive process of identifying and removing dangerous materials that can be highly damaging to human health. There are various remediation services available depending on the pollution type and location. For example, a landfill situation requires landfill management services while asbestos presence will require asbestos management services. The type of remediation service you need depends on the environmental crises that you face.
Types of Environmental Remediation services
The rising environmental issues have led to different kinds of remediation services that focus on resolving specific problems in particular. The specialized knowledge and restoration techniques help in reviving the area condition quickly and lessen the strain on environmental well-being. Following are some common types of remediation services that facilitate an efficient decontamination process:
Asbestos Management: Asbestos is a hazardous silicate mineral found in building structures that were constructed before the 1980s. Known for its damaging effects on the lungs when inhaled, a lot many people die due to exposure to this. Therefore, any buildings constructed before the 1980s should implement an asbestos management plan to make them safe for living. This remediation service includes testing, removal, and monitoring of asbestos content through utmost safety and precautions.


Contaminated land services: This type of remediation service is dedicated to combating land pollution by means of soil testing, land-quality assessment, and surveys to ensure the productivity of the land. Hiring an expert consultant will help you in remaining compliant with the relevant regulations and make profitable business decisions.
Spill response services: Accidental spill response can be dangerous owing to the adverse impacts it can have on creatures living around. Hence, any kind of spill can be addressed immediately with a spill response service at hand. The spill response technicians are well-trained for containment and assessment of the situation while minimizing the damage caused. This service includes identification of the spill, evacuation & loading of material, and complete disposal.
Water testing services: Water testing is an important practice that should be exercised regularly. The high growth in population has increased the utility and consumption of water thus saturating the availability of freshwater. Consumption of dirty and contaminated water can be highly dangerous therefore it should be used in measured amounts. By opting for water testing services, one can assess the water quality and supply conditions to make a consumption plan accordingly.
Noise monitoring services: Noise monitoring is essential, especially for industrial areas where noise levels are quite high. Large machinery and production units generate a lot of high-pitched noise and vibrations that can be damaging to the ears of those working there. Availing of noise monitoring remediation services can help in identifying the areas with utmost noise and restrict entries to such places. This is a prerequisite for certain industries.
Environmental monitoring services: This is a comprehensive remediation service that ensures complete on-site security of a place by conducting various surveys and testing. It involves monitoring the dust, noise, vibration, and water quality of a place to figure out excessive pollutants and efficient ways to combat them. This monitoring service is vital for all commercial, residential, and local authorities to ensure that all the security standards are met.
Final Note
100% compliance with ideal environmental standards can be difficult owing to the increased amount of pollution already there in the surroundings. However, attempting to remove the existing ones while minimizing the release of new pollutants in the environment seems like a viable option. The sooner we start to implement this, the better it will be for our survival in the future. You can employ various environmental remediation services that are focused on treating specific issues at a time. Hire a professional environmental consultant and take a step towards a better environment.