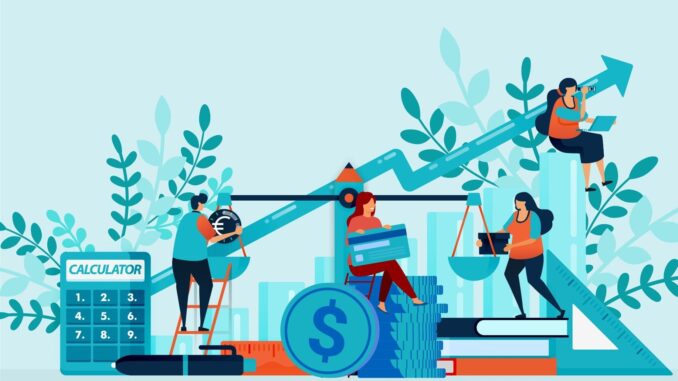 The study of the development, distribution, and consumption of products and services is recognized as economics. It looks at how people, businesses, and governments allocate resources to fulfil their wants and needs, as well as how they can organize and manage their actions to obtain the greatest results. As part of an economics degree, students should be able to recognise the forces driving important economic trends and their impact on workers, businesses, and governments. Such skills are concerned with scientifically assessing economic data in order to provide a reason for all economic problems and, as a result, discover solutions. Students studying at Australian universities find it difficult to compose assignments as they are already into other curriculum activities, hence, they search for instant assignment help services to deliver essays according to the guidelines given by their professors.
Introduction to Financial Economics
Financial Economics is a discipline of economics that deals with the valuation of money. It evaluates how time, risks, economic burdens, and information can be used to generate incentives using economic theory. The development of models used to measure variables seeking to manipulate a certain decision is known as financial econometrics. The models were created with the assumption that the decision-making groups are rational.
Two Important Branches of Economics
Macroeconomics
Microeconomics
Introduction to Microeconomics
Microeconomics is the most widely studied branch of economics. Microeconomics focuses on how individuals and businesses make decisions about how to distribute resources and trade goods and services. After gaining proficiency in an area, a student may choose from a variety of job opportunities. Individuals and organizations react through consumer theory, producer concept, and market structures, which are all covered by this discipline of economics.
The major concepts of microeconomics are:
The elasticity of demand.
Marginal utility and demand.
The elasticity of supply.
Major Theories of Microeconomics
Consumer Demand Theory– Microeconomics refers to the process of people making decisions about how to spend their money based on the demands and budget.
Production Theory– Jean-Baptiste Say developed an excellent and helpful microeconomics theory. It's used to keep track of how much money and time a company spends selling goods and services. It also works to determine how much money a corporation saves by selling its goods and services.
Price Theory– The process of deciding the real price or value of goods and services in an organization or commercial entity is covered by this microeconomics theory.
Supply and Demand Theory– The process of communication between an organization and its customers regarding the sale and purchase of products and services is called the supply and demand theory of microeconomics.
Opportunity Cost Theory– The theory of opportunity costs indicates the potential economic advantages that a person, shareholder, or organisation eliminates when choosing one option over another.
As a result, these theories are difficult to comprehend. As a result, many students studying in Australia need assignment help in order to complete assignments on time.
What are the Best Career Opportunities Available for the Students of Microeconomics?
After acquiring and getting a degree in microeconomics, students can pursue a variety of employment paths based on their personal interests. Some of these professions are listed below:
Economists
Microeconomics Lecturer
Financial Risk Analyst
Researcher of Economics
Investment Analyst
If you are a part of any Australian university and questing for urgent assignment help. No need to worry as many best assignment experts can help you with your assignment help. Expert writers can write any subject assignment in accordance with the university guidelines.
Benefits of Availing Assistance from assignment experts:
Delivering assignments on time and within the deadline.
Support is available.
Excellent assignment quality.
It aids in the development of subject-specific knowledge.
Plagiarism-free content.
100% original content. 
Live sessions with expert writers.
Exclusive offers and discounts.
Read Also: Basic Concepts related to project management that one should know