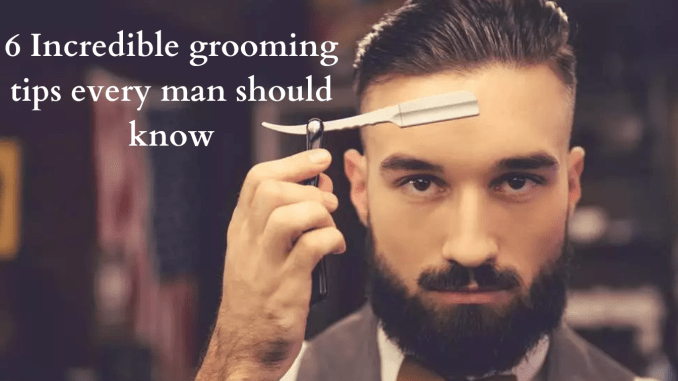 How often has your mom, sister, or girlfriend scrutinised you for your grooming habits? How often have you been told to trim your beard or clip your nails? If you stopped keeping the count a long time ago, it's time that you invest in a proper grooming regime.
Instead of going to a salon for expensive grooming treatment, you can invest in Ustraa, a one-stop shop for all your grooming needs. From beard trimmer to beard oil to cologne to face wash, Ustraa brings to you every grooming product you'll ever need under one roof. 
If you love dressing up, complement your killer look with proper grooming. Then, just invest a couple of minutes every day to take care of your appearance and to make your task simpler; all you need is Ustraa.
If you've got a job interview or a presentation, a date or a function to attend, we share with you the best grooming tips that will help you look presentable.
Wear a deodorant: Men often tend to sweat more, which is why to do yourself and others a favour by applying deodorant after a shower. A musk cologne will suit your personality, especially if you're going on a date. Even if you're running out of time to invest in a skincare regime, remember that applying a roll-on deo will just take 10 seconds.
Apply a face cream: Get into the habit of applying a face cream because it will not only protect your skin from all the wear and tear but will also slow down the signs of ageing. Anti-ageing skin cream is a good idea to start with. If you tend to get tanned quickly, an Ustraa de-tan face cream will help your skin go back to its original colour. These creams are non-greasy, so if you have oily skin, don't hesitate to apply this cream because it will feel super light on your face.
Hair wax/gel: Instead of using oil or water to style your hair, invest in a good hair wax or hair gel to get you the desired look. If your hair is dry and rough, hair wax is ideal for you but if you have oily hair, stick to a hair gel, which won't weigh your hair down. Impress your crush on the date by styling your hair according to your face cut.
Beard oil: Just trimming your beard isn't enough to keep a groomed look. Ensure your beard stays nourished by applying beard oil. If you suffer from beard dandruff, keep your regular shampoo away and wash your beard thoroughly with a beard shampoo from Ustraa. You can also buy a beard comb to keep your beard from getting tangled.
Hair oil: Grandparents have always been right about oiling your hair to make them grow faster and stronger. Keep up with this hair care regime with Ustraa hair oil, which will keep your hair from falling. 
Face wash: Ditch your regular soap for a proper face wash that will suit your skin type. Keep acne and other skin problems at bay by regularly washing your face with a suitable face wash. Follow it up with cleaning, toning and moisturising.
Follow these grooming tips for a desirable look.